Are you a baseball fan? If yes, you would have heard about the two giants of this game, Babe Ruth vs Jackie Robinson.
They need no introduction, especially for people who have been in touch with this sport for a while. But what makes them this famous, you may be wondering?
Well, all their records and accomplishments throughout their career speak for themselves. Robinson is known for being the first African American to play Major League Baseball, while Babe Ruth's home run total is still unmatched.
If you are new to baseball and want to know more about who these two excellent players were and who was the better player out of them, look no more as we have covered all the necessary information under one roof.
Babe Ruth vs Jackie Robinson – Who was better baseball player?
Who is Babe Ruth?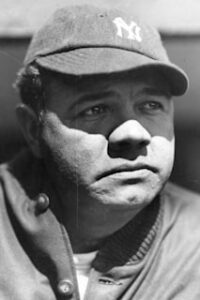 In the era Ruth played, he was considered the most feared hitter. In 1920, Babe Ruth hit 54 home runs, which became a record back then. In his entire career, he hit around 714 huge home runs!
Ruth is also famous for being World Series Champion three times. He still holds the record for giving the most strikeouts in one season, around 222. Some of his accomplishments include:
Holding the record for most total bases in a season, around 457.
holding a record for most walks in a season totaling 170.
holding the American League record for most home runs which is around 60.
record for most slugging percentage in a season with .690.
He won 87 games in four years between 1915 to 1919.
He was the highest-paid baseball player in 1922, when his salary was around 52000 dollars.
Read: Jobe's exercises for baseball players
Who is Jackie Robinson?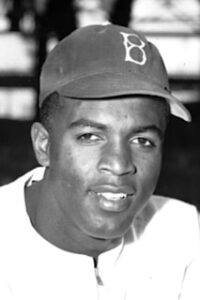 Credits to how amazingly he played, Jackie Robinson is considered one of the world's finest baseball players. What makes him the most famous is him being the first African American player who broke the racism barrier, which stopped black players from reaching the highest levels of sports back in time. He was the first black player to reach Major League Baseball (MLB).
Robinson was not only good at hitting but also an all-rounder since he was an excellent baserunner and fielder. In 1949, he was named the most valuable player for the National League and was selected for the All-Star team six times. Some of his most popular accomplishments include:
Winning the rookie of the year award of the national league in 1947.
becoming the first African American player to reach MLB in 1947.
winning the most valuable player award of the national league in 1949.
getting inducted into the Hall of Fame of baseball in 1962.
getting a chance to compete in the Olympic games in 1963.
MLB has adopted a new tradition of Jackie Robinson Day which happens every year, and every player wears 42 numbers on that day.
He also served as the first black television analyst in Major League Baseball.
Highest salary among any Dodger player, which was around 35000 US dollars.
Read: Why Do Baseball Players eat Sunflower Seeds
Babe Ruth vs Jackie Robinson – Statistic Comparison:
Here is the comparison of these two players owing on the way they played:
Ruth had almost twice the at-bats compared to Jackie Robinson, around 8399 at-bats in his entire career, while Robinson had just 4877.
Regarding hits, Ruth had more numbers, around 2873, compared to Robinson, whose total was around 1518.
Robinson took the lead for batting average as his total batting average was around .311 compared to Ruth's .342.
The on-base percentage was better for Ruth which was around .474, compared to that of Robinson, which was around .409.
The slugging percentage was also higher for Ruth, totaling .690 while comparing it to that of Robinson, which was around .474.
Did they play against each other?
There is not a single time when the two players face each other. The major reason being Babe Ruth retired in 1935, while Robinson made his MLB debut in 1947. However, the only time the two players faced each other was when Robinson's Montreal Royals played a game against Babe Ruth's All-Stars team. The Royals won that game by 6-5.
Who was better Player?
It is certainly not possible when comparing the two giants of a baseball game since both have clear differences in the number of games they play individually. While Babe Ruth played around 2503 games in his entire career, Robinson only played 1382 which is quite less comparatively. This is major because Ruth played most of his games in the era when African American players were not permitted to play in Major League Baseball.
Additionally, Babe Ruth played in an era when home runs were more common, so his statistics are made in that regard. However, Jackie Robinson played in an era when African Americans were not allowed to play, and therefore his statistics are calculated in that regard. This makes it quite clear that while Babe Ruth was busy making home runs records, Robinson was busy fighting racial barriers.
Therefore, this makes it certainly impossible to declare which player was better among the two; however, looking at their statistics and accomplishments, one can not deny that both players were the best in their era. Still, if a conclusion is to be made, looking at their performance, Ruth was a better hitter, while Robinson was known for being a well-rounded player on the baseball field.
Read: Why are Baseball Players Fat
Conclusion
There is no denying that baseball is a historic game, and people who love watching this sport know about the majority of the giants and excellent players who have played in previous eras. Two well-known players are Babe Ruth and Jackie Robinson, who are known for their performance and accomplishments throughout their careers. Both of them are cherished even today due to their major accomplishments and are usually compared by baseball lovers. However, in this article, we have described how both the players can't really be compared due to major differences and should only be cherished and appreciated for the performances they have given.