Baseball Factory is a well-known player development program that provides a variety of training possibilities for young baseball players wishing to further their careers and improve their talents. While many families have found the program beneficial, others have questioned its authenticity and usefulness and how legit is Baseball Factory.
As the world of young sports gets more competitive, determining whether a program like Baseball Factory is worth your time and money is more crucial than ever. That's why we've put together this guide to help you understand Baseball Factory's history, reputation, and achievements and legitimacy.
After reading this article, You'll better understand what Baseball Factory is about and whether it's a viable choice for your family. We'll discuss the program's history, evaluations and testimonials from past players and families, accreditation and collaborations with credible organizations, and other topics. Therefore, if you're considering enrolling your child in Baseball Factory, read to find out what you need to know.
History and Reputation of Baseball Factory – Review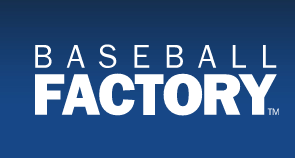 Baseball Factory was established in 1994 to give young baseball players the necessary skills and experience to excel at the next level. Since then, the program has developed to become one of the country's most regarded and reputable player development programs.
A. Founding and history of Baseball Factory
CEO Steve Sclafani, a former collegiate baseball player, and coach who identified a need for a comprehensive player development program, launched Baseball Factory. The program began with only a few players and coaches but soon gained popularity as word spread about its success.
Baseball Factory has grown to provide various programs for players of all ages and ability levels. Baseball Factory offers something for everyone, from weekend clinics to week-long summer camps to year-round training programs.
B. Reviews and testimonials from former players and families
Hearing from people participating in a player development program is one of the finest methods to assess its efficiency. However, there are many excellent reviews and testimonials from previous players and their families who had excellent experiences with the Baseball Factory.
Baseball Factory has received high marks from players and families for its skilled and experienced instructors, tailored training programs, and complete approach to player development. Numerous parents have also mentioned how Baseball Factory has helped their child's athlete's confidence and ability level.
C. Accreditation and partnerships with reputable organizations
Another approach to judge a player development program's credibility is to look at its relationships and accreditation. Baseball Factory has collaborated with some of the industry's most recognized organizations, including USA Baseball and Perfect Game.
Baseball Factory has also been recognized by the Better Business Bureau (BBB) since 2000, with an A+ rating. Baseball Factory has been accredited because it fulfills BBB's high trust, transparency, and customer service criteria.
Baseball Factory has established itself as a top option for young baseball players looking to improve their skills and advance their careers, thanks to its Founding by a former college player and coach, partnerships with reputable organizations, and positive feedback from former players and families.
Programs and Offerings of Baseball Factory
Baseball Factory provides various programs and services to young baseball players wishing to enhance their abilities and promote their careers. Baseball Factory offers something for everyone, from clinics and camps to specialized training programs and showcases.
A. Clinics and camps
Baseball Factory provides several weekend clinics and week-long summer camps that concentrate on specific skills and areas of the game. Experienced instructors lead these programs, providing customized teaching and feedback to help athletes develop their abilities.
B. Personalized training programs
Baseball Factory, in addition to clinics and camps, provides specialized training programs tailored to individual athletes' unique requirements and goals. These programs, which may involve one-on-one coaching, video analysis, and other tools and resources, are aimed at helping players improve their deficiencies and build on their strengths.
C. Showcases and events
Baseball Factory's showcases and events are one of its primary products, allowing young players to demonstrate their talents in front of college coaches and professional scouts. These tournaments are held all year and are accessible to participants of all ages and ability levels.
D. College and pro placement
Another advantage of Baseball Factory is its track record of success in assisting young players in achieving their dreams of playing college or professional baseball. Baseball Factory has helped thousands of players obtain college scholarships and professional contracts. It has a team of expert recruiters and scouts that seek to match individuals with reasonable possibilities.
Ultimately, Baseball Factory provides a wide range of programs and services to assist young baseball players in improving their abilities and achieving their goals. Baseball Factory offers something for everyone, whether you're searching for a weekend clinic, a specialized training program, or a chance to display your abilities in front of college coaches and scouts.
Pros and Cons of Baseball Factory
While Baseball Factory provides several advantages for young baseball players, there are also disadvantages. These are some of Baseball Factory's benefits and downsides to help you make an informed decision.
Pros
Comprehensive player development programs:
Baseball Factory provides various programs and services to assist young players in developing their abilities and accomplishing their objectives.
Experienced coaches and staff:
Baseball Factory offers a team of seasoned instructors and staff who know everything about the game and can give personalized instruction and feedback to help players progress.
College and pro placement:
Baseball Factory has a track record of helping young players achieve their goals of playing college or professional baseball, with thousands of players earning scholarships and contracts.
Positive reviews and testimonials:
Many former players and families have praised Baseball Factory for its comprehensive approach to player development, experienced staff, and positive impact on their young athlete's confidence and skill level.
Cons
Cost:
Baseball Factory programs can be expensive, and not all families can afford them.
Time commitment:
Many Baseball Factory programs require a significant time commitment, which may be challenging for players with other responsibilities or obligations.
Competitive atmosphere:
Some players may find the Baseball Factory's competitive atmosphere intimidating or overwhelming.
V. Final Thoughts
Finally, Baseball Factory is a legitimate and well-known company that provides complete player development programs and possibilities to young baseball players. While the cost and time commitment may deter some families, Baseball Factory's experienced coaches and staff, college and pro placement opportunities, and positive reviews and testimonials make it a top choice for young players serious about improving their skills and advancing their careers.
When deciding whether or not to engage in Baseball Factory programs, consider your family's financial and time limits and your child's objectives and aspirations. On the other hand, Baseball Factory may give excellent instruction, exposure, and chances to those willing to make an effort, allowing athletes to pursue their ambitions of playing college or professional baseball.